Dubai is the fourth most visited places in the world that is famous for the high-rising architectural wonders and excellent collection of resorts and spas. It is a place that was once the talk of the town for its stellar tower Burj Al Arab, only to be replaced by the Palm Jumeirah and today the staggering, Burj Khalifa. Lets just say, this city never stops growing and is on a rapid rise building futuristic towers as well as fascinating attractions. If you continue reading this list of tourist sites that I have prepared, you will be taken on a guided tour to some of Dubai's best places to visit where you can find tons of fun things to do. Certainly, it is a holiday experience taken to another level, where there exist world's largest gardens and markets; an entertaining venue filled with cultural shows; indoor aquatic world and lots more.
The top 10 must visit places you should not miss out on
Dubai Miracle Garden: World's Largest Flower Garden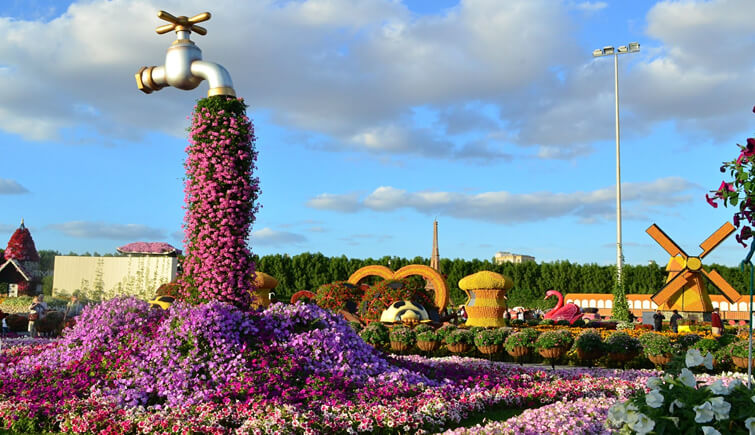 I bet, even the regular visitors cannot hide the tingling sensation in their feet while visiting the Miracle Garden in Dubailand which is one of most visited tourist attractions. And my only suggestion for you is to stop for a moment, take a deep breath and explode with excitement because why wouldn't you! After all, this is the world's largest flower garden that offers a visual treat to your eye with around 109 million flowers to witness, where you may take the whole day to admire and perhaps sniff the bubbly scent of the garden. Lets just say, Miracle Garden is without a doubt one of the most popular places to visit and is widely visited by nature lovers.
Bastakiya: The Old and Traditional Town of Dubai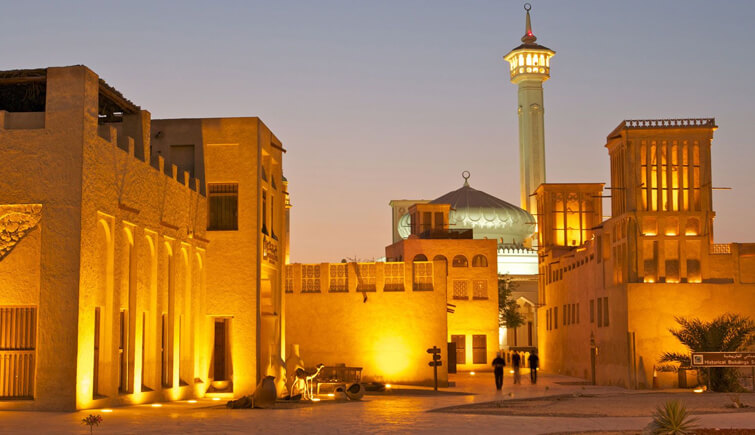 Discover the other side of Dubai by visiting Bastakiya which is also known as Al Fahidi Historic District or Al Bastakia. It is located alongside Al Fahidi Fort and Dubai Creek and is an ideal spot to take a heritage walk tour sightseeing the neighbourhood of Dubai. Here, the place offers an interesting insight into the Arabian culture. It is here you can explore the architectural wonder of the old houses, brown wooden doors, wind towers and white mosque making it is a worthy place to visit. This historical place, Bastakiya may even offer a tizzy feeling to the culture lovers and a soothing balm to the city's otherwise modern silhouette. The old town of Dubai is open on Sunday, Tuesday and Thursday from 10:30 to 12:00 and 9:00 to 10:30 on Saturdays.
Deira Souk: The Largest Gold Market in the World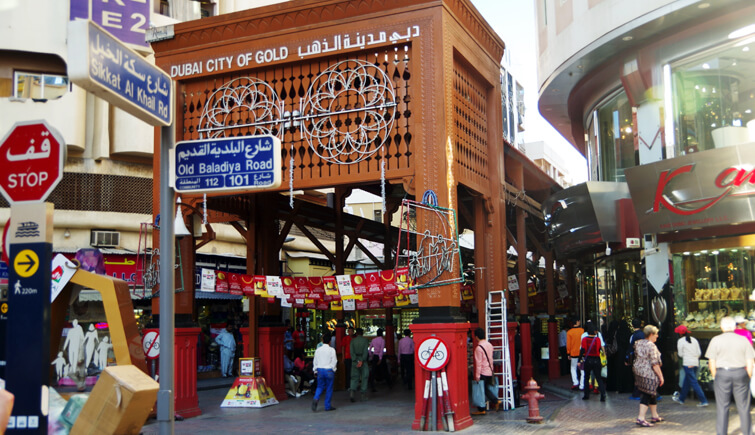 The city of Dubai has a lot of souks (markets) but Deira is one ideal destination that every tourists enjoy visiting. Conveniently located close to Dubai Creek, it is said to have been established during 1830s, in fact, when you come here, you can still witness the old architecture style and the wooden archways in the market. But wait, let me tell you the best part and the only purpose of your entire trip here is probably to witness a variety of gold displayed on the shop windows and even better buying them with a constant though, you'd only wish you own them all! Besides the gold, the tourists and locals also come and take home varieties of other spices like cumin, saffron, frankincense, rose water and incense from the separate market situated adjacent to the Gold Souk.
Dubai Aquarium: The Biggest Underwater Aquatic Zoo
If you have seen enough of Dubai attractions, which I doubt will ever happen, you can head to one of the shopping centres, Dubai Mall and awe at the different marine species in the aquarium situated inside it. This tourist attraction is featured to be the largest aquarium in the world and it has approximately 140 variety of aquatic species. You can witness a few as you toddle the 48-meter long walk-through tunnel. However, to have even better experience, why not be a little adventurous and opt for a cage snorkeling and shark diving activities, it would create a life-long memorable experience. Other activities that may suit leisure travellers or elders is taking a glass bottom boat tours.
Global Village: An All Night Extravaganza with Entertainment, Food and Shopping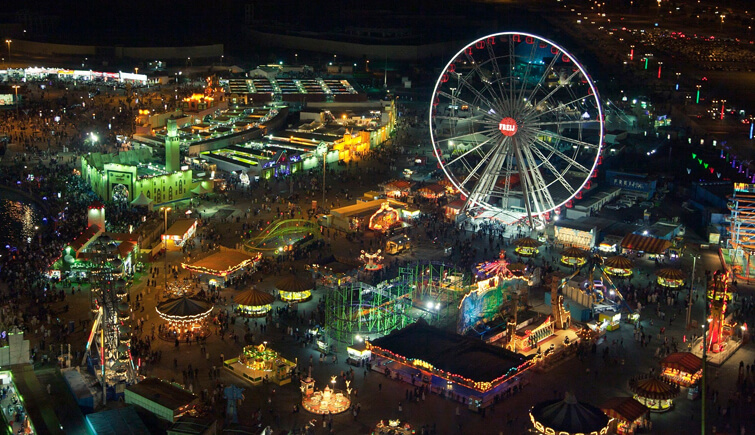 One of Dubai's most popular tourist destinations, Global Village is the best place to be with friends and family. As the night falls, the entire village lights up in colourful and decorative bulbs offering an exciting ambience. With a variety of different pavilions each offering a cultural attraction of varied countries, this place is certainly a must visit. Visit the Egypt pavilion to buy some antiquities and (Jalabiyia) their traditional dresses; Oman to buy Omani fashion accessories, China for their colourful floral clothes and Africa pavilion for hand-carved artifacts. You can also get exquisite carpets from Iran and ethnic clothing from India and Pakistan's pavilions. I bet, an evening spent here will lift your spirits high as you attend stage shows; get entertained; and end a perfect evening by savouring different country's cuisine.
Dubai Desert Conservation Reserve: Home to the Arabian Gazelle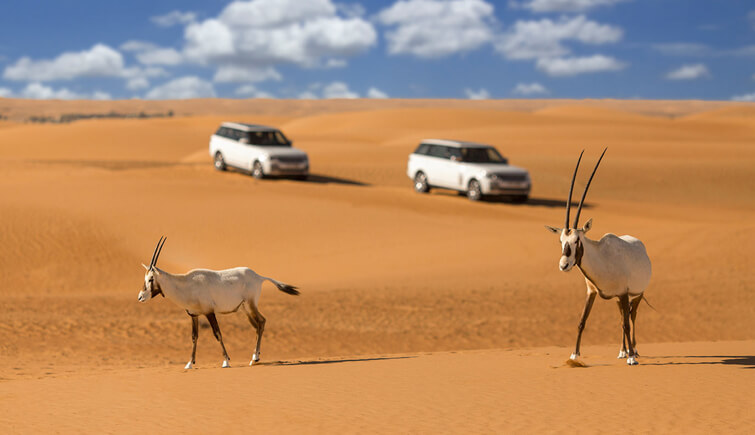 A bit of a city break is much needed even if you came solely for a city tour because there are a couple of nature tourist sites you just have to go explore in Dubai. One such fabulous place, a popular wildlife destination where you can find indigenous species of animals is Dubai Desert Conservation Reserve. Species like sand gazelles, mountain gazelles and Arabian oryx are introduced to tourists in this reserve. Covering a land of 225-sq-km, here you can get access to one of the four zones, via travel guides or tour operators, i.e. if you plan a quick day tour. However, if you decide to stay in their luxurious wildlife resort, the remaining three are accessible to the resort guests.
Alserkal Art District: A Gathering Place for Artists and Art Lovers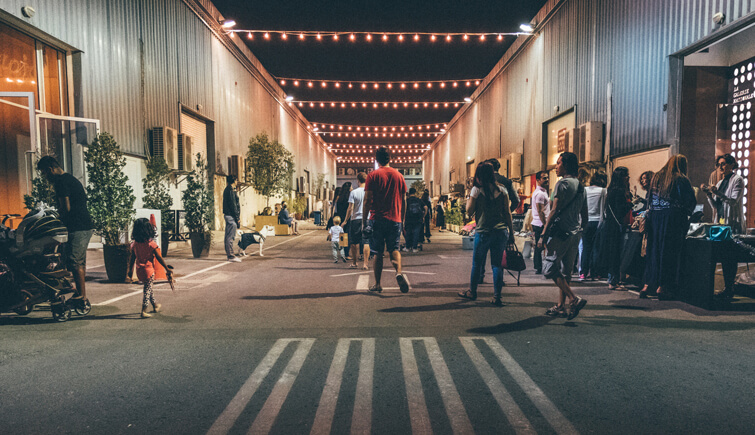 One of the best places to visit in Dubai for art connoisseurs and lovers, Alserkal Art District is becoming a popular hub. Plan a visit here and visit a number of contemporary art galleries, while some are smaller start-ups, there are a few well established galleries like the Ayyam Gallery, Green Art Gallery and The Third Line. This district plays like a platform for new talents and helps in highlighting beautiful art works. In fact, Alserkal Art District also has a mishmash of restaurants and fashion boutiques opened by local designers. For certain, you can feel a livelier vibe, completely different from the other tourist spots, more artsy with a feel-good ambience.
Dubai Opera: A Cultural and Light-Hearted Entertainment Venue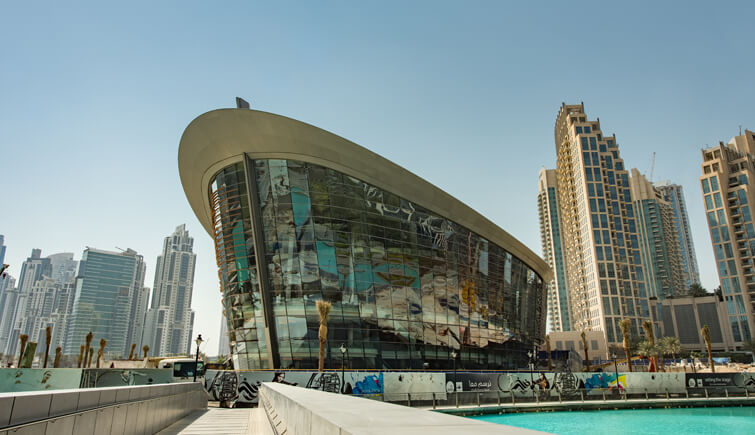 When we speak of entertainment, the city of Dubai is not short of it but one popular tourist attraction that can't be missed is the Dubai Opera located in downtown Dubai. For a night activity in Dubai, this is one of the places worth visiting for music entertainment where you can find muse in their opera shows, ballet, comedy nights, concerts and even classical instrument plays. Dubai Opera is one of a kind, an astonishing architectural beauty that can seat up to 2000 cultural aficionados. Come anytime of the year, and find various plays performed in the different musical theater here. There is also a rooftop eatery serving lip-smacking multiple cuisines.
Bur Dubai Grand Mosque: Architectural Marvel of Dubai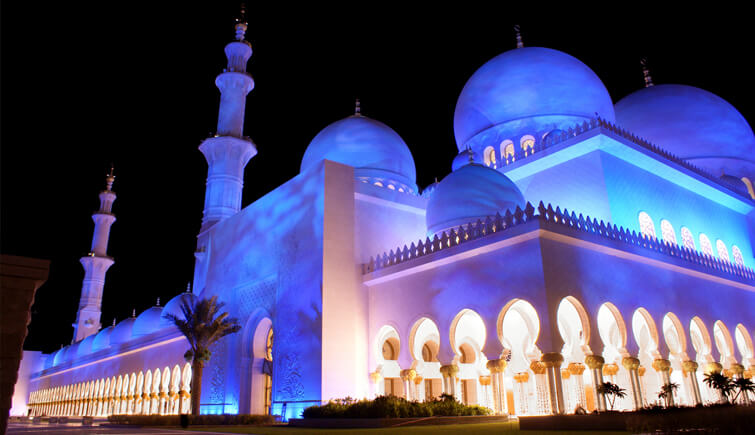 You may find a blend of nationalities in Dubai with a mix of pilgrimage places to visit but one most popular shrine in Dubai is none other than the Grand Mosque. This architectural marvel comes under the eight biggest mosque in the world and the biggest in UAE, it was here the first ever function of the memorial service of Sheikh Zayed, the former president of UAE was held. It is unlikely that the visitors would not adore this place, even from afar, this prestigious treasure of Dubai glows in bright royal blue light at night. And it is probably one of the most photographed tourist attractions in the world. The corridors of the mosque are surrounded by the biggest lights in the world with 24 carat gold glazed on the pillars designed like a leaf facing earthward.
Dubai Museum: Home to the Historical Artifacts and Legendary Artworks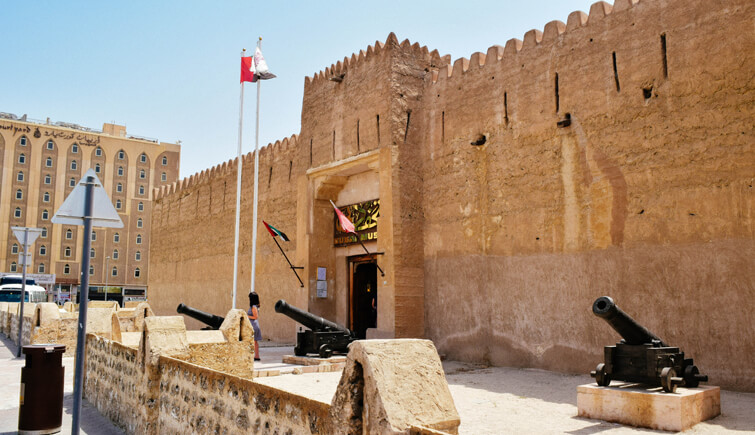 The oldest structure in the city, Al Fahidi Fort is probably one of the go-to-destinations in Dubai and if you happen to be a history buff, Dubai Museum is conveniently located inside the premises. Here, you can learn about the evolution of Dubai right from being a tiny deserted fishing village to becoming one of the futuristic states. Inside, there are images and artifacts of the Bedouin life and the importance of sea before the discovery of oil. There are also a number of archaeological findings displayed in Dubai Museum. I can say, this is the best place for educational tours with your children and even elders with a keen interest in Arabian nomadic life.